I am 99% sure everyone knows about this great stuff, but just in case I wanted to share my top 10 summer kid items with you!
1) These might not be the prettiest things, but I love the
"Puddle Jumper"
for my kids when they swim. They are US Coast Guard approved and they really work. I like that they dont choke at the neck like a life jacket and they offer a lot more support in the water then the water wings.
2)
Havaianas
- the best kid flip flops (of course the adult ones are great too) Izzy had the cutest pair of silver "havs" last summer- how darling are these [
gold
] ones?! I am adding those to the wish list!
3) I wish I could afford every item from JCrew kids: Crewcuts. They have the most adorable clothing for kids- I adore this yellow swimsuit!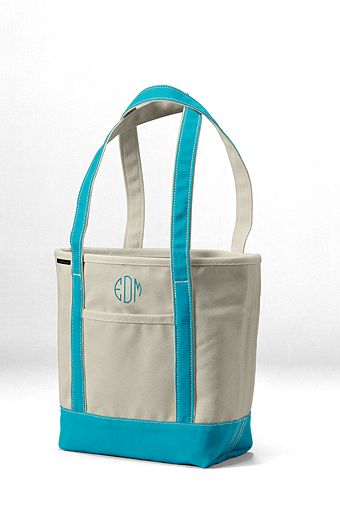 4) My oldest daughter was given this
wonderful monogrammed tote from Lands End
. It is perfect for summertime, you can load it up and if you leave it on the bench at the park or pool, it wont get mixed up with others. Another good option would be to monogram your last name on it for the whole family. These are great for airplanes too!
5) How darling are the
monogrammed towels from potterybarnkids
? I actually really love the Pottery Barn adult beach towels for kids. In my opinion there is nothing wrong with a giant towel for a kid to snuggle up in! Being a lover-of-simple I like these [
click here]
. One more thing, how cool are these [
chaise cushion covers
].
6) Call me "stuck in the 80's" but I am going to get hot pink
Zinka
for the girls this summer- they will rock hot pink noses and lips! On the sunblock topic, I use good old
Water Babies sunblock
for the girls. I let them put the sunblock on their legs and I do the rest. I always apply before swimsuits, that way they are not too excited to sit still outside and I get every inch.
7) I love fun sunglasses for kids, Gap has great ones check
[these]
out.
8) It is so much fun to switch into summer Pj's- I always grab some at Costco, they have awesome prices and they are usually 3-piece sets (pants, shorts and t-shirt). How delightful are
[these
] pj's from gap!
9) Bubbles, Bubbles and more Bubbles! Really, all bubbles are great. We have tried them all...and they really are all messy! I do like this
no-spill big bubble bucket
and
Gazillion
brand bubbles- but really they are all fun.
10) This is a classic, every summer, the
sand/water table
(although we never actually use sand). This is even great in the winter with snow! Get some sand tools (they work for water and snow too) fill this up with water and let them go at it! Any kind is fun, I always like Little Tikes for the quality on anything they make.