This is a fun week on DMS- we are doing a giveaway! One of my most popular posts is THIS ONE- a list of books that help young children focus on the Lord. As a result of that article, I met Cheryl! She has an awesome book called "I Am Truly Loved", my girls love the book and so do I! I am so excited for her, last month she won a

CIPA Evvy Award

!
Here is her story below and she has generously agreed to give away 2 copies of the book to YOU! So make sure and enter to win your signed copy! You can also order your copy HERE.
When my son was little, I read to him frequently. I loved to take time, sit with him, and share a book. Watching my son learn and enjoy the messages in these books became something that I thoroughly treasured. I think, then, my dream to write my own children's book was placed in my heart. My son is now a sophomore in high school and is an avid reader and talented writer.
In November 2011, my husband challenged me, " When are you going to write your book?" I then made up my mind up, I was going to go for it! If God wanted me to do this He would provide, as I knew absolutely nothing about how to accomplish this task set before me.
My story was there, I just had to put pen to paper and
I Am Truly Loved
began to come to life. The message I wanted to convey for children is to know that God loves them. We see this in all He has created, as He tenderly provides for all life! I prayed the story would plant a seed that young children could understand. I hope they will be reminded as they gaze at a flower, or listen to a bird singing, that God loves them and that this will continue as they grow into adulthood.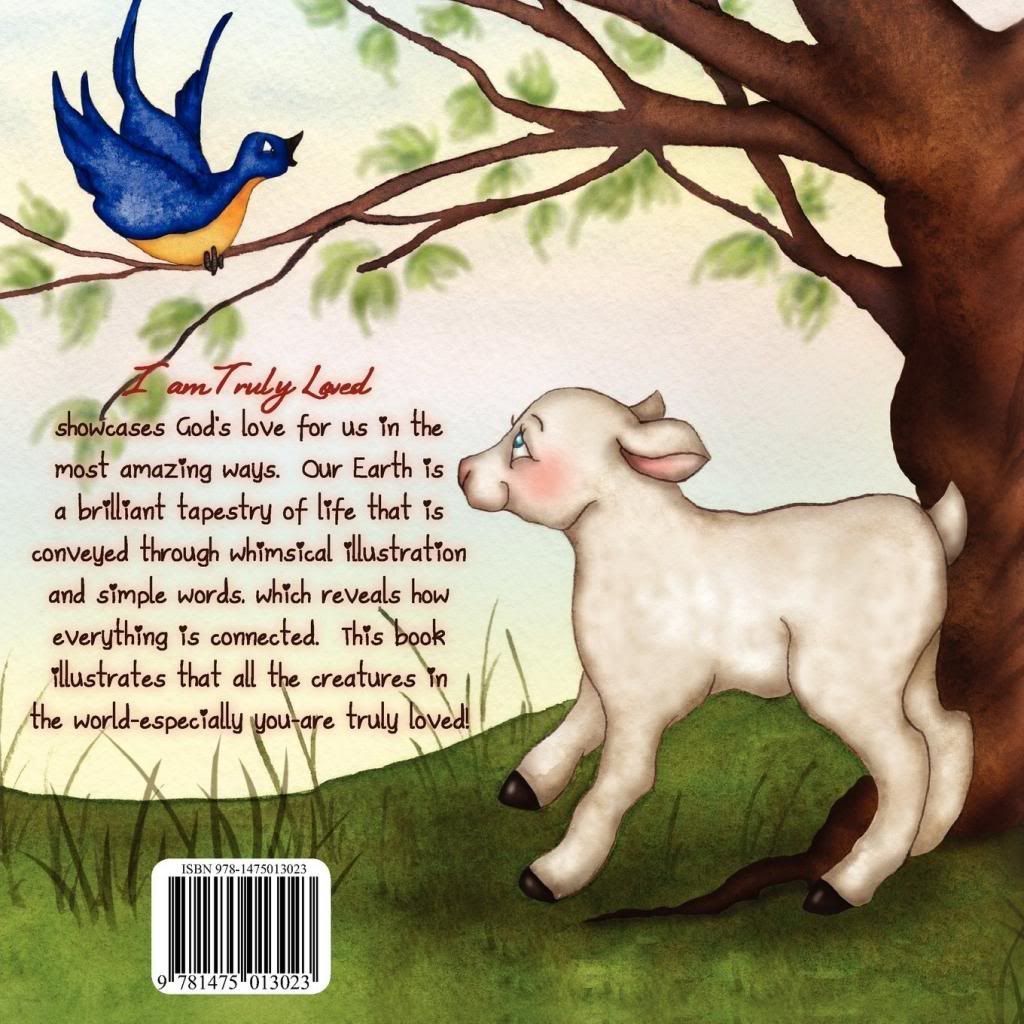 If you know that you are loved by The One who with a word brought everything into existence, you are blessed indeed. This message also is something you desire to share with others.
I Am Truly Loved
became a reality in December of 2012 when it was published. My dream has come true and yes, I was completely equipped by God who put it in my heart! To Him be the Glory!
Cheryl Lashmit
a Rafflecopter giveaway